Aktie Notarissen
AKTIE Notarissen is uitgerold als formule van goedkope, betrouwbare notarissen met 8 vestigingen inclusief de eigen vestiging in Eindhoven. AKTIE Notarissen richt zich met name op de standaard akten in de categorieën Huis en Hypotheek en Familie en Personen en onderscheidt zich in de lage prijzen.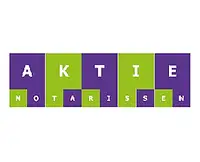 Franchise advies
De Franchise Adviseur heeft opgetreden als eerste aanspreekpunt van de formule en behartigde hiermee alle formule aspecten en aangelegenheden. Van de omgang met franchisenemers, het voeren van onderhandelingen, het bepalen van de nieuwe strategie, voorzitten van vergaderingen, werven van nieuwe franchisenemers tot het bedenken en uitvoeren van de communicatiestrategie.
Wil je meer weten over deze formule of de dienstverlening van De FranchiseAdviseur? Neem contact met ons op of mail ons direct: naomi@franchiseadviseur.nl.
Ons advies biedt vrijheid en focus tegelijk.
Met commitment en een vooruitziende blik willen we waardevol voor je zijn. Ben je benieuwd wat we voor jou kunnen betekenen? Aarzel niet om contact met ons op te nemen.
Van veranderende wetten tot inspirerende verhalen: we houden je op de hoogte van alles wat er in de franchisewereld speelt. Meld je aan voor onze nieuwsbrief en mis niets.