De DierenDokters
DierenDokters dierenklinieken; de dierenarts met passie voor zorg!
Als trotse en bezorgde huisdierenbezitter gun je natuurlijk je huisdier het allerbeste, zeker wanneer het om de gezondheid van jouw huisgenootje gaat. En dat is precies waar elke DierenDokters dierenkliniek voor staat; kwaliteit, service en aandacht!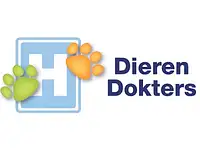 De DierenDokters heeft 12 vestigingen.
De samenwerking met De FranchiseAdviseur omvat advieswerkzaamheden ter ondersteuning van de verdere professionalisering van de formule en advisering van de franchisenemers.
Wil je meer weten over deze formule of de dienstverlening van De FranchiseAdviseur? Neem contact met ons op! Mail ons direct: naomi@franchiseadviseur.nl of bel ons op 085-401 1699
Ons advies biedt vrijheid en focus tegelijk.
Met commitment en een vooruitziende blik willen we waardevol voor je zijn. Ben je benieuwd wat we voor jou kunnen betekenen? Aarzel niet om contact met ons op te nemen.
Van veranderende wetten tot inspirerende verhalen: we houden je op de hoogte van alles wat er in de franchisewereld speelt. Meld je aan voor onze nieuwsbrief en mis niets.